Life has been a little hectic since our move to Florida last year to say the least. Matt and I have gone through both personal and professional changes and it's been a nonstop emotional roller coaster. We've been wanting to plan a weekend getaway for awhile and a few weeks ago we decided to book a room at the Four Seasons in Palm Beach for some R&R.
The lobby of the resort had a relaxing, coastal vibe with touches of luxury and vibrant colorful orchids. This was our first time staying at a Four Seasons Resort with our dog, Mickey. He's stayed at other hotels with us before so he's no stranger to hotel rooms, but Four Seasons went above and beyond to make him feel welcome with a few treats and a full "pet menu". So adorable!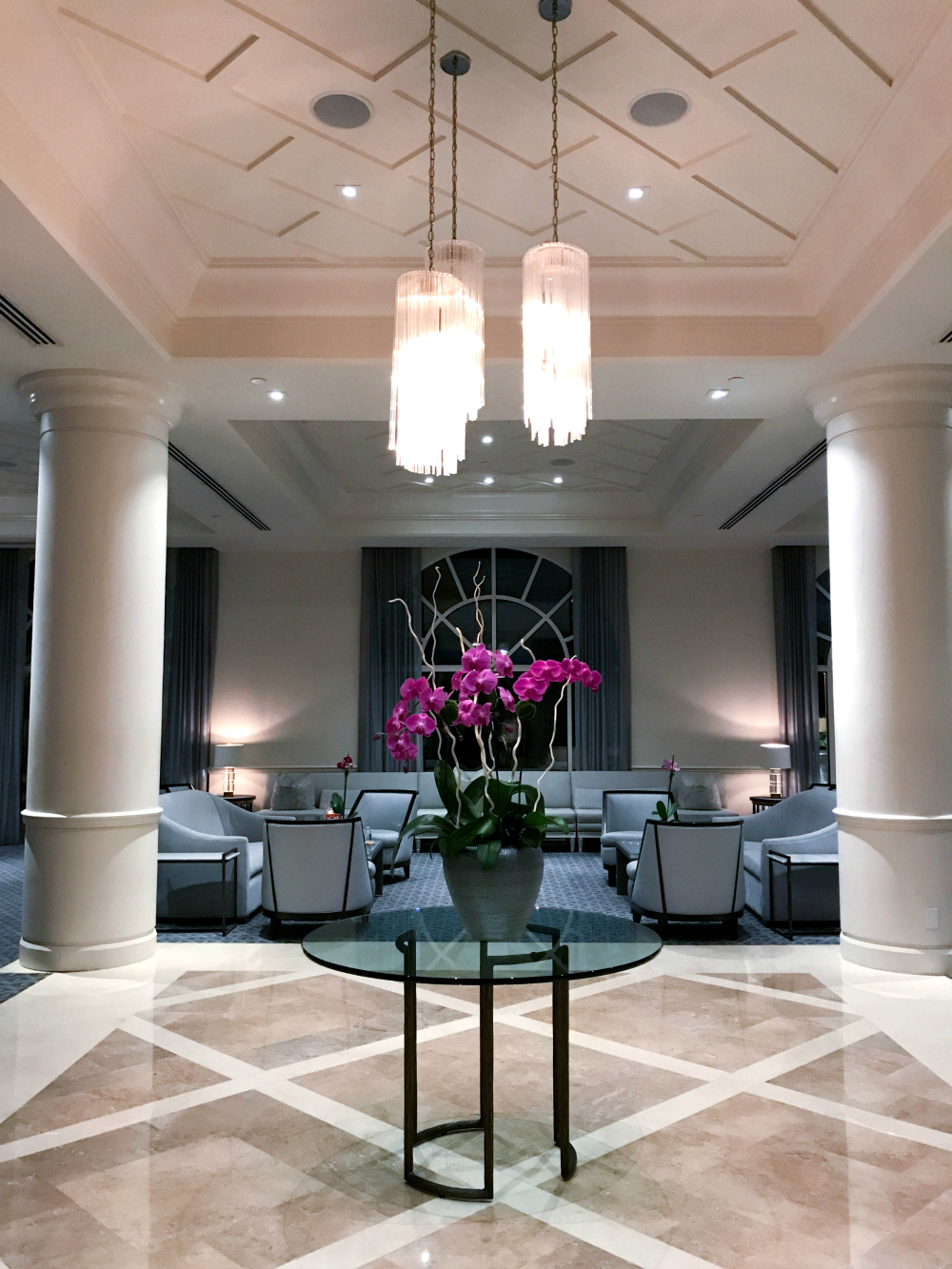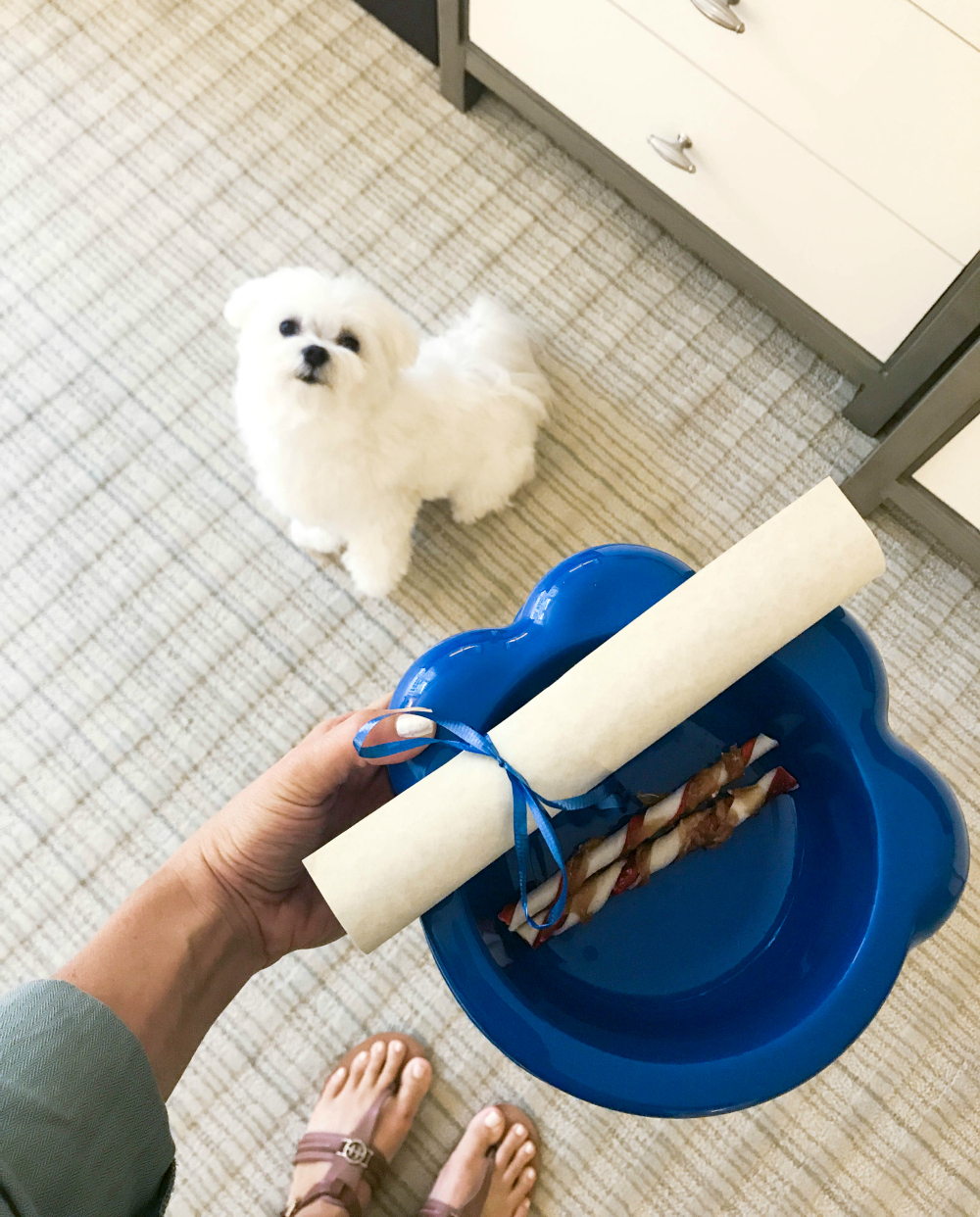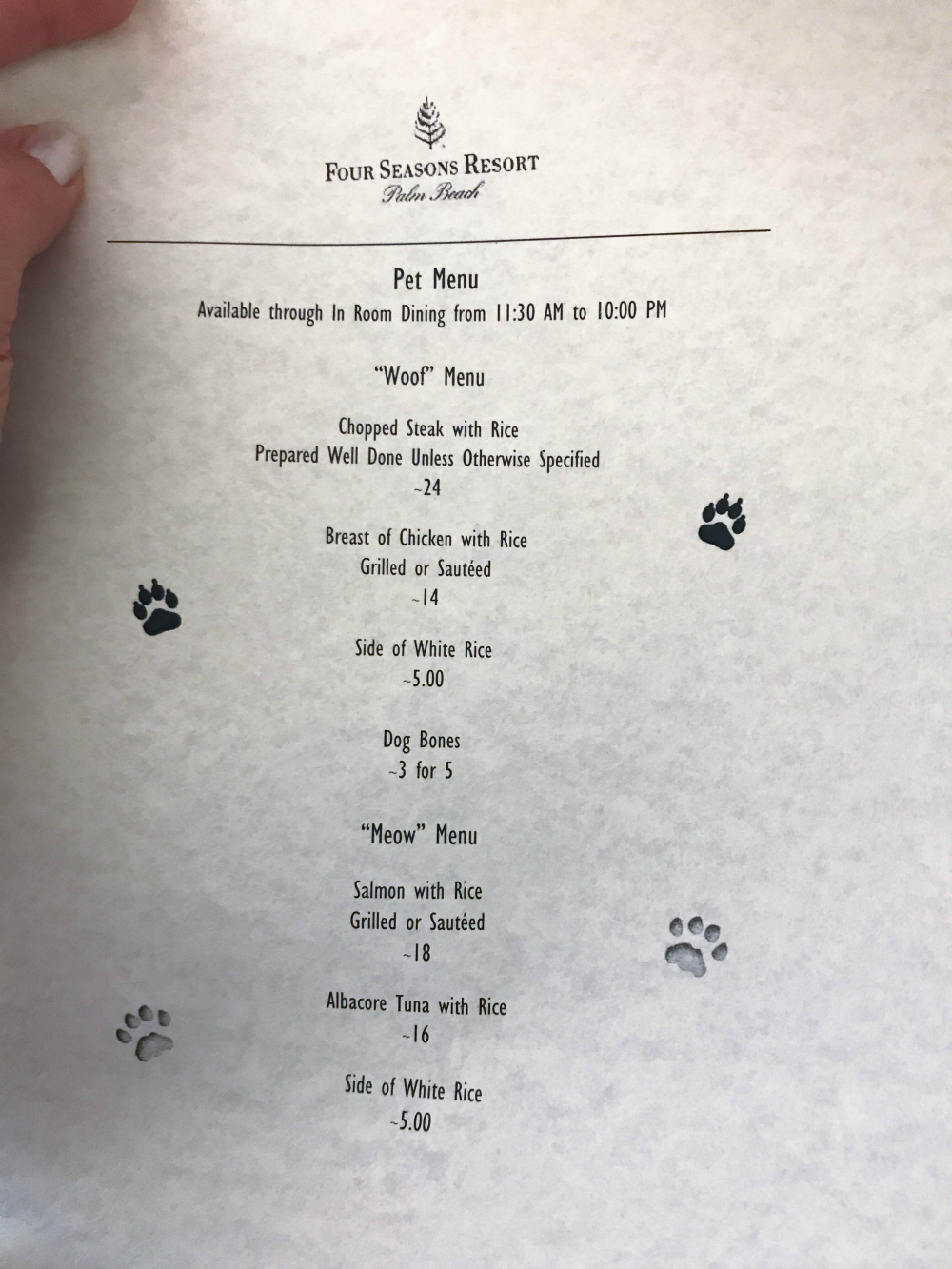 Our main reason in choosing Palm Beach as our destination was to take advantage of the pool and beach access. Unfortunately…it rained throughout our entire stay. But, that gave us the opportunity to enjoy the indoor entertainment, our favorite being the Jové Kitchen & Bar. Jové serves Italian cuisine with a fresh, modern twist. It was named after the Italian God of the Sky and the word Jové evokes confidence and elegance. We started the evening with a couple of cocktails at the bar for happy hour. The bar had a cool, contemporary vibe with mirrored tables and the most comfy chairs. The drink selections were amazing – each cocktail crafted with locally sourced, freshly-squeezed juices and an innovative, Italian flair.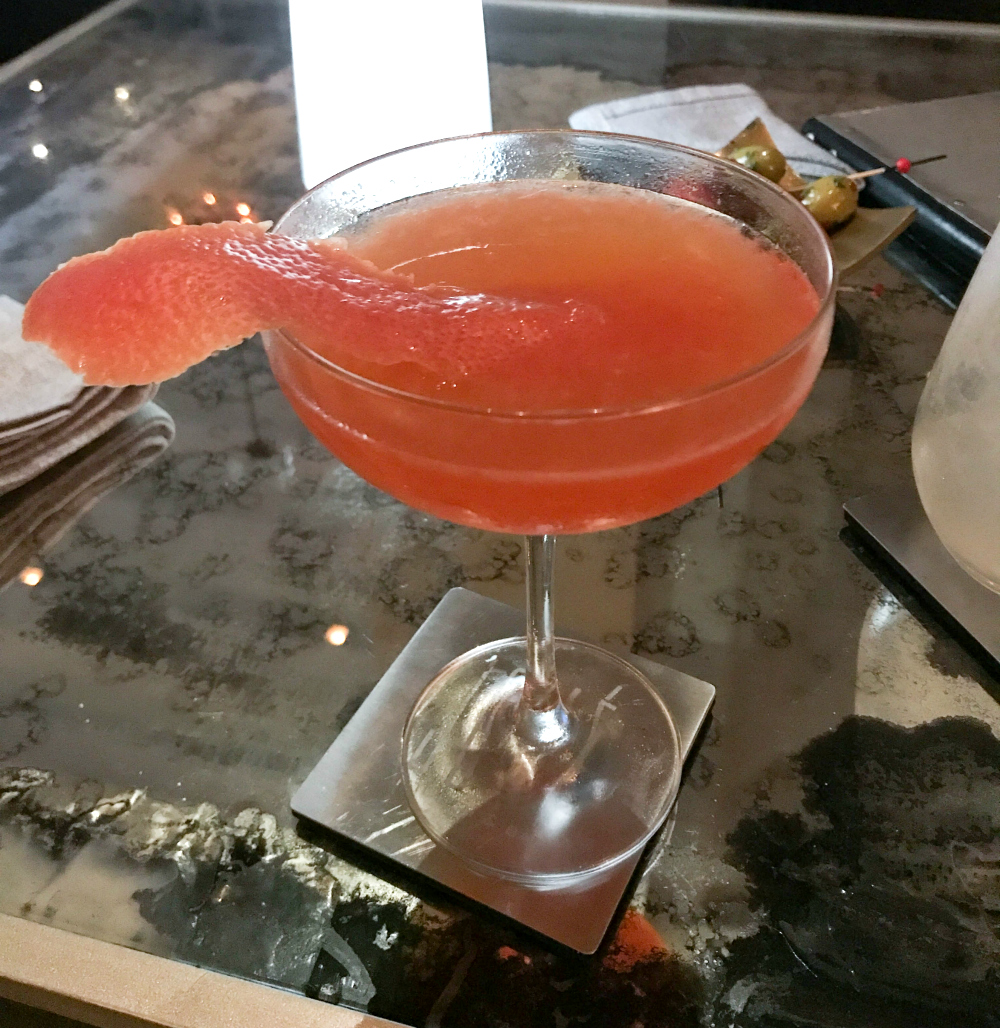 After cocktails, we were seated for dinner outside on the terrace – it had finally stopped raining! We happened to be there on a Monday when they offer half priced bottles of wine. Matt being a Sommelier was more than excited about this haha and quickly chose a bottle for us to share with our dinner. The wine he selected was a blend from Tuscany called Gaja Promis. As you've heard me say countless times in our vlogs, Matt is the wine expert…I'm just here to drink it. 😉
The menu selections were authentic Italian cuisine fused with a beachy, island vibe. All of the dishes were beautifully prepared using local and fresh ingredients. Chef Luca Moriconi is truly a master at his craft. Even before ordering our own food I was in awe at the gorgeous dishes being served to the tables around ours. You can always tell when a chef has a love and appreciation for vegetables – each dish will have a vibrancy and color that showcases them in the most unique way. I knew the moment we sat down that this would be one of those meals I'll never forget.
Most of the selections could be prepared gluten free (even the pasta) so I had an extremely difficult time choosing what to get. I ended up going with a pan-roasted salmon dish with oranges, shaved fennel, and a mint sauce. I had it with a side of roasted potatoes and it was one of the most amazing meals I've ever had in my life. Matt had a ravioli dish that he loved, too. I tried finding exactly what we had on the menu online but it looks like they've switched over the their fall menu so these have changed a bit since then.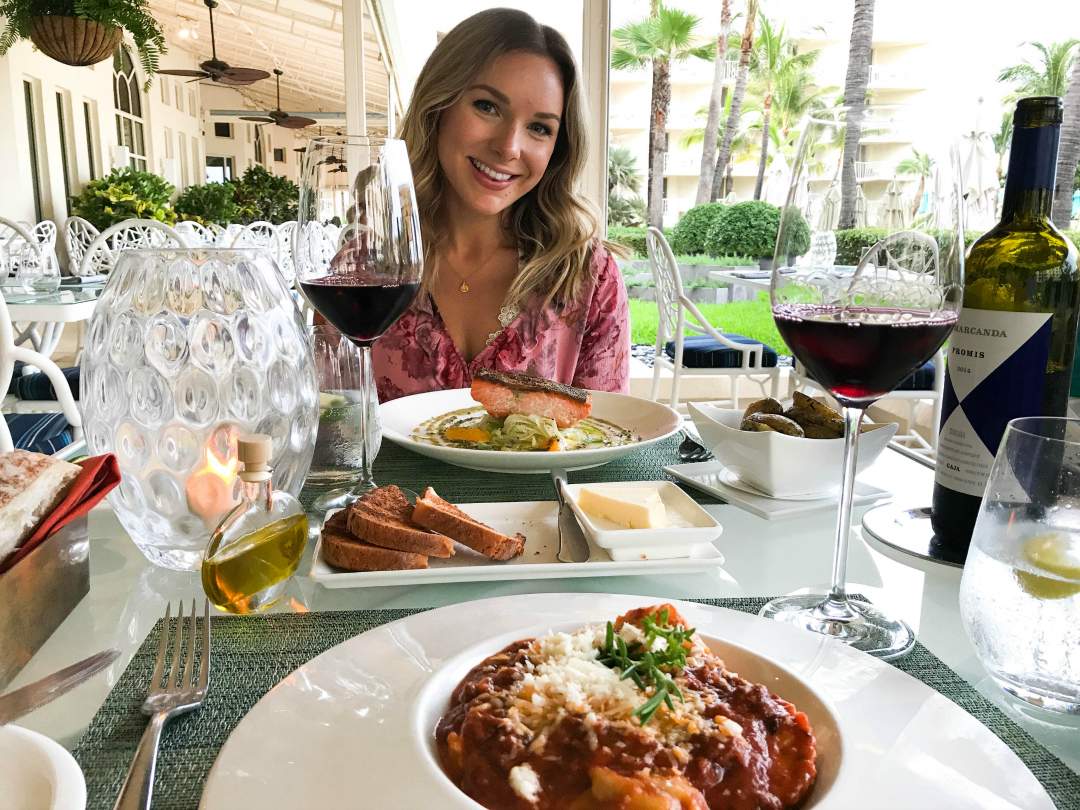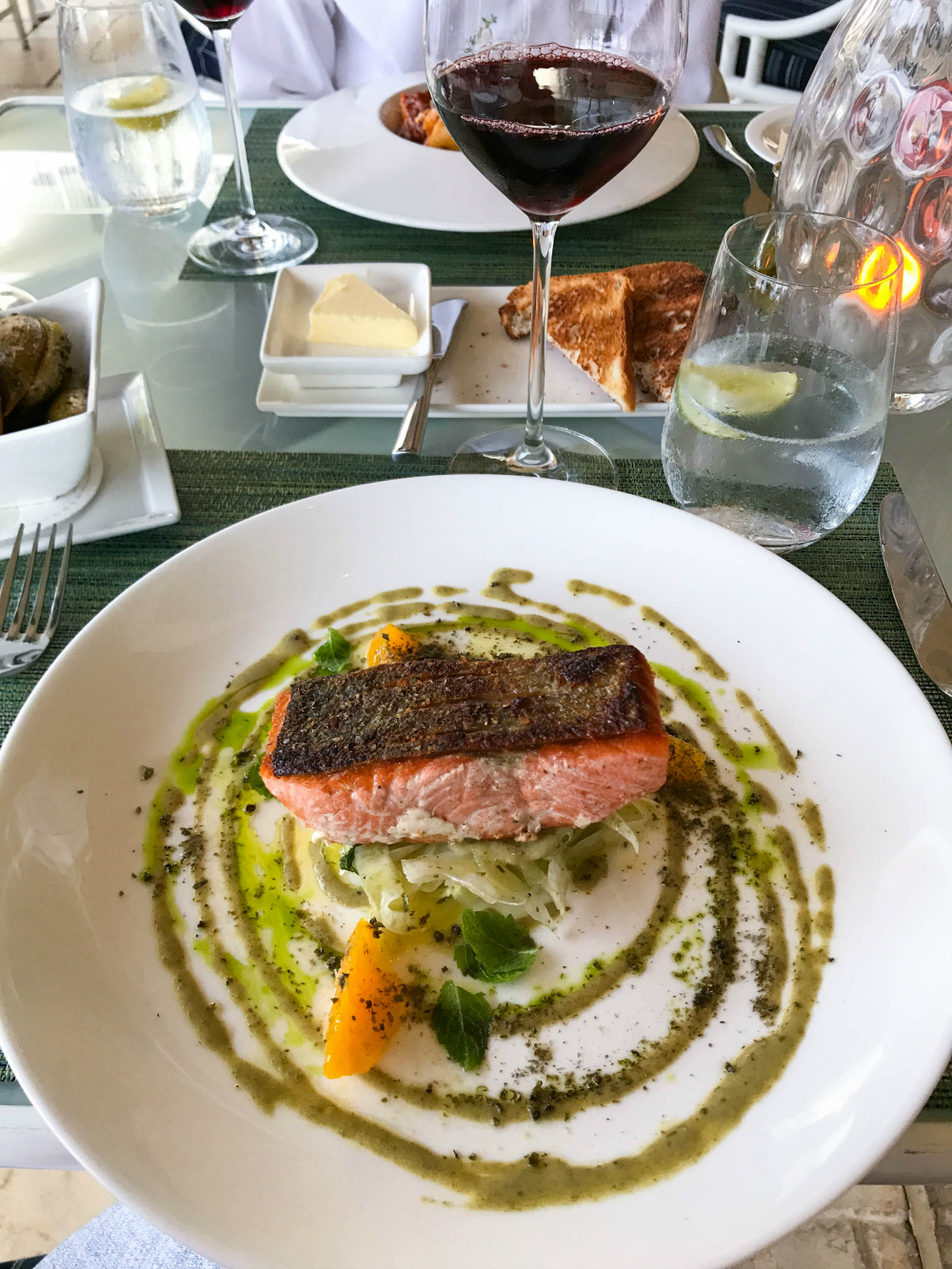 After dinner, Matt and I took a walk along the beach since the weather finally cleared up. The water was so warm, I wish we would've been able to swim but we were tired and ready to go back to our room for the night.
Since we were there to relax, I packed a few bath bombs so that I could take advantage of the bathtub while we were there. It was the perfect way to end the day.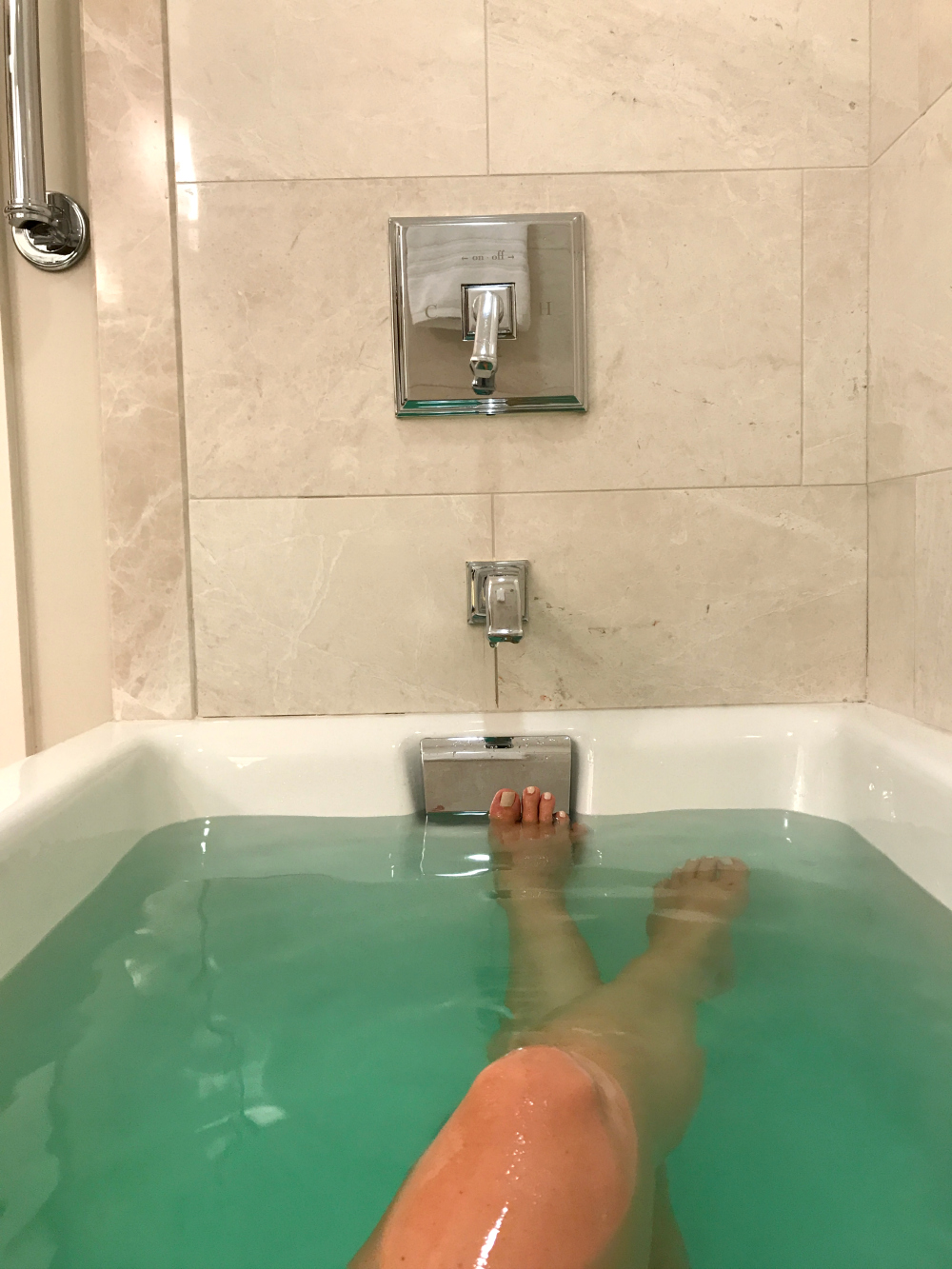 The next morning we ordered coffee to enjoy on our balcony. We didn't have one of the rooms overlooking the ocean, however, we could see the ocean from our balcony. After coffee, we packed our bags and drove back to Orlando.
Although it was a quick stay, Matt and I (and Mickey!) will definitely go back to the Four Seasons in Palm Beach again…on a day they offer half priced bottles of wine, of course! 😉