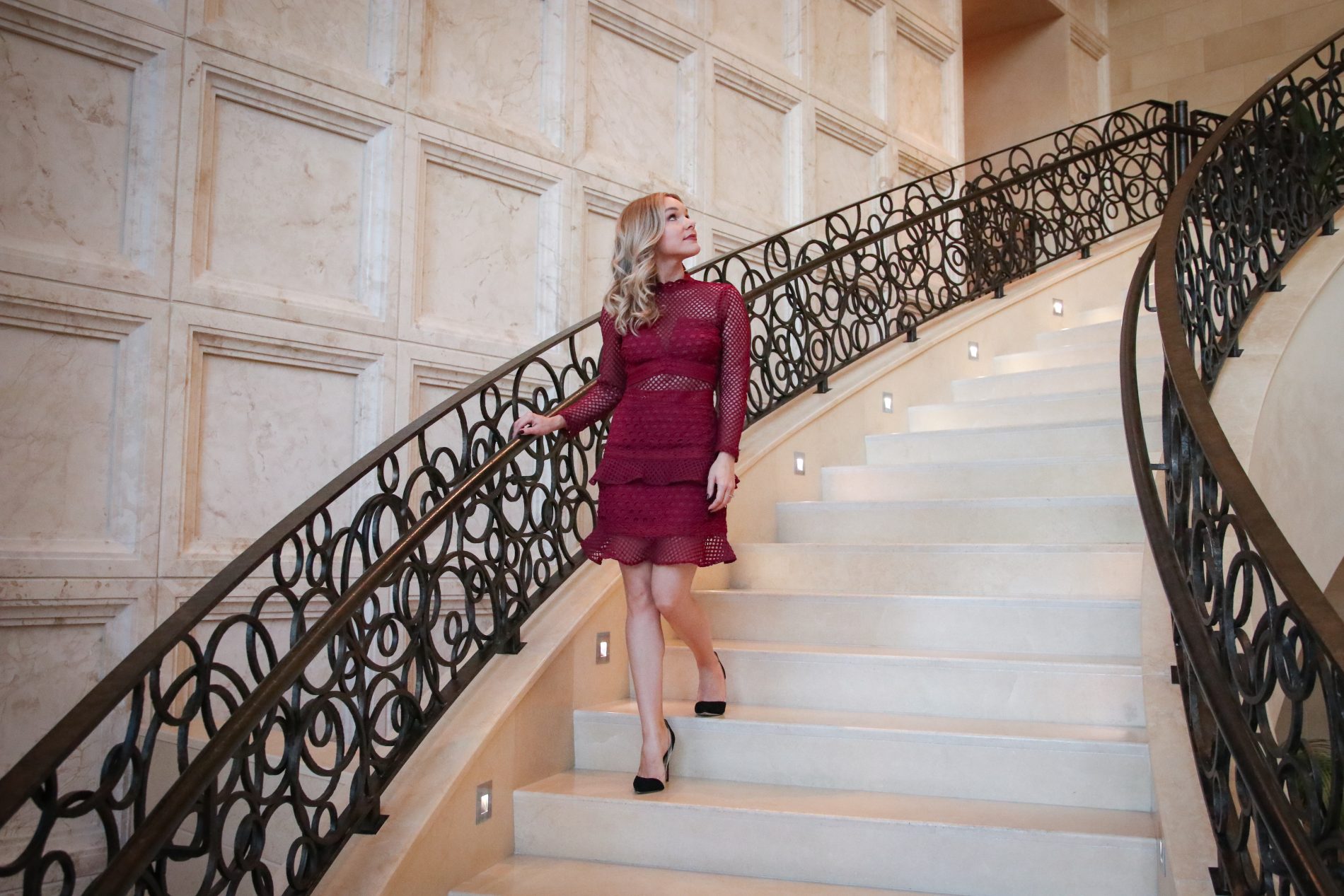 One of the things I love about the holiday season is the amount of festive dresses you find in every store. This year, I found the best cranberry holiday party dress. Cranberry is one of my favorite colors to wear during the holiday season. Even if you don't have a holiday party to attend, something about wearing a festive dress for a glam night out at your favorite restaurant feels even more exciting around the holidays. 
As soon as I saw this cranberry mesh dress with a ruffle hem on ASOS I knew I had to order it. I immediately fell in love with it because it looks very Self Portrait inspired but for a fraction of the cost! I also think the bold, cranberry color is perfect for the holidays. The open back detail is eye-catching yet still classy and chic. 
I paired the dress with these suede black pumps with transparent side panels. These pumps are classic but stand out because of the transparent sides. I always receive many compliments when I wear them. They also come in a patent blush color you can find here, too!  
Matt and I went to Capa lounge for tapas and drinks at the Four Seasons and I thought this was the perfect opportunity to wear this dress. This was our first time visiting the Four Seasons Orlando resort and it was absolutely breathtaking! As soon as you step inside the lobby there's a huge crystal chandelier that looks like giant glass fireworks. It's stunning. Outside, there's a gorgeous infinity edge pond that overlooks the golf course, complete with walkways lined in Florida palms.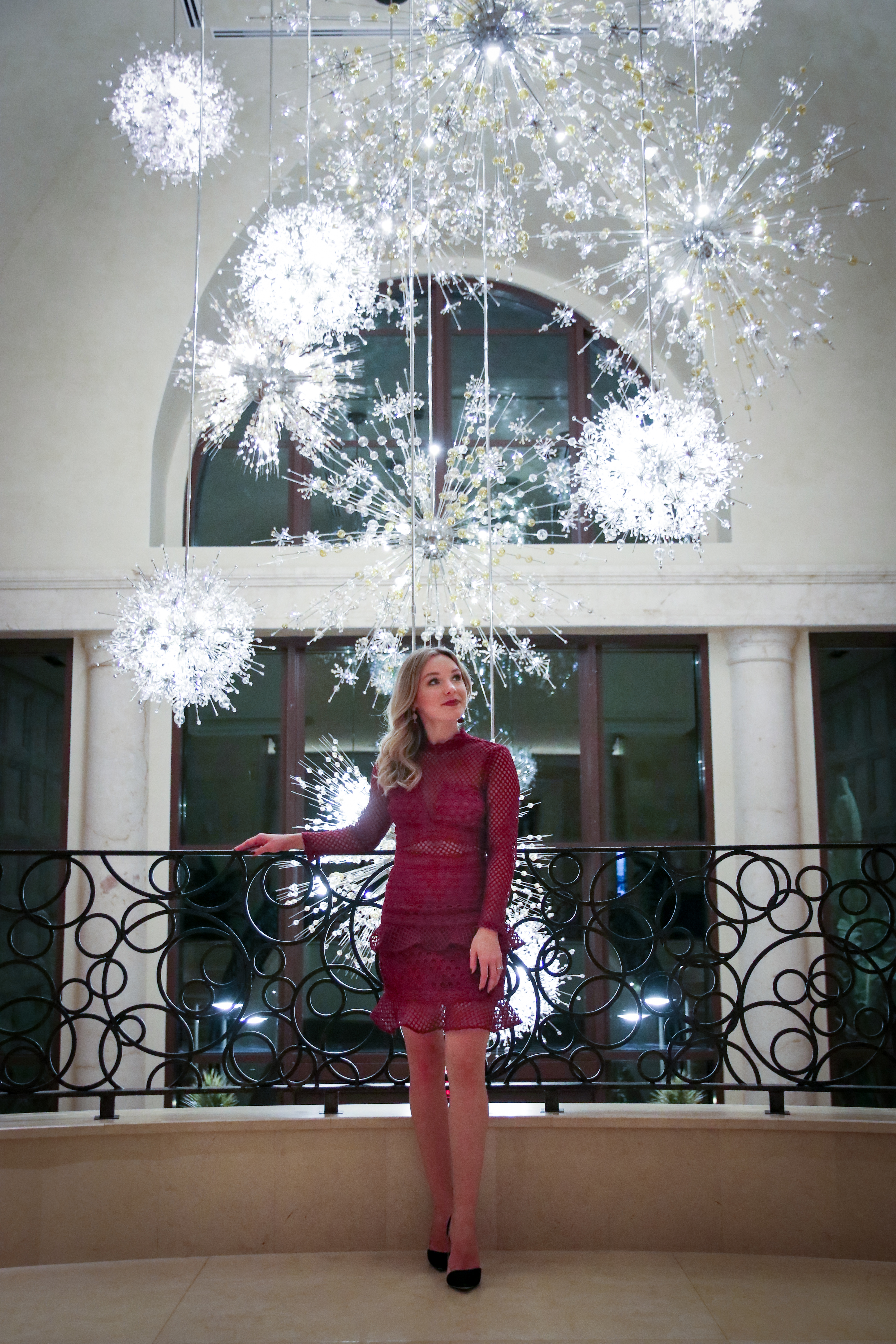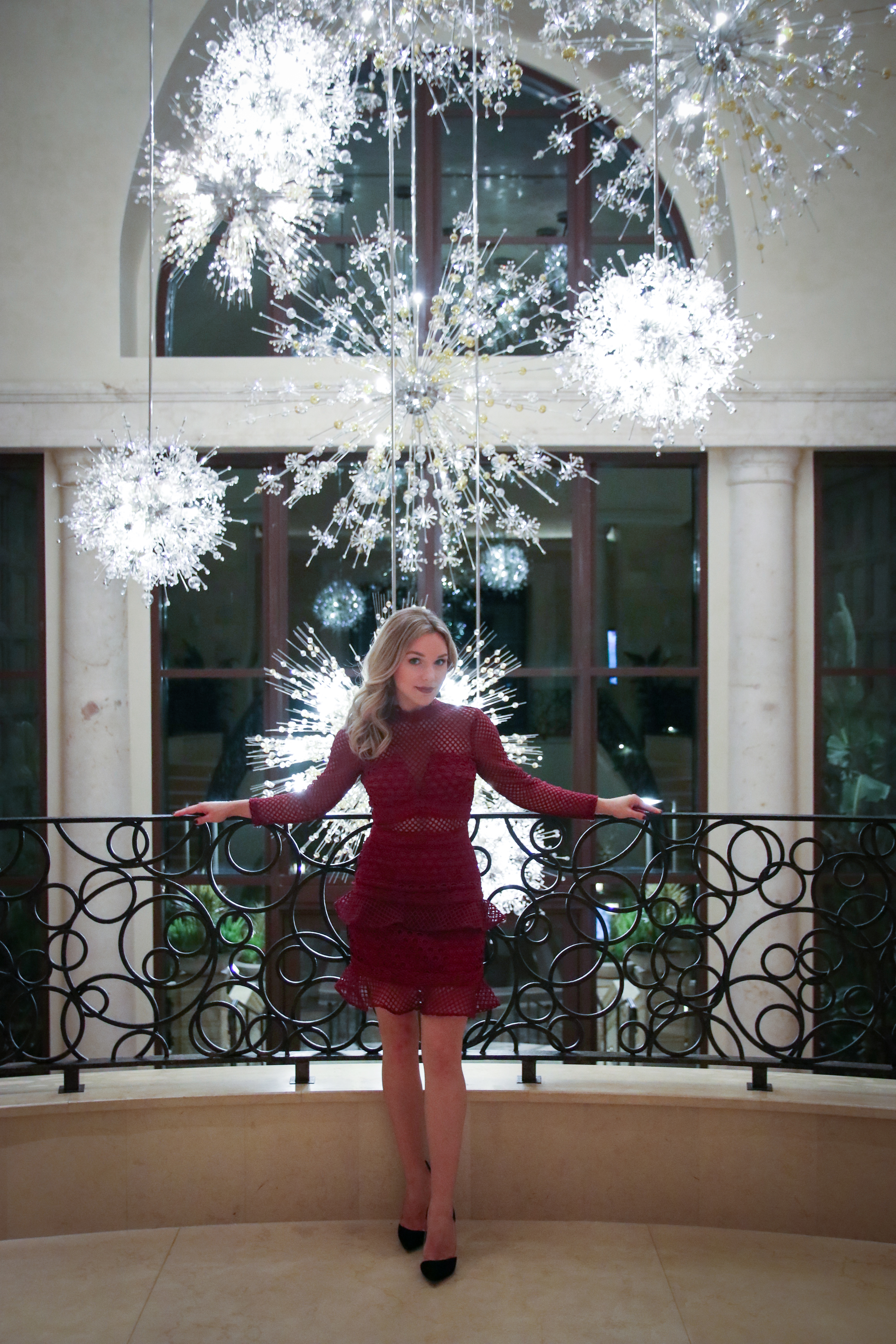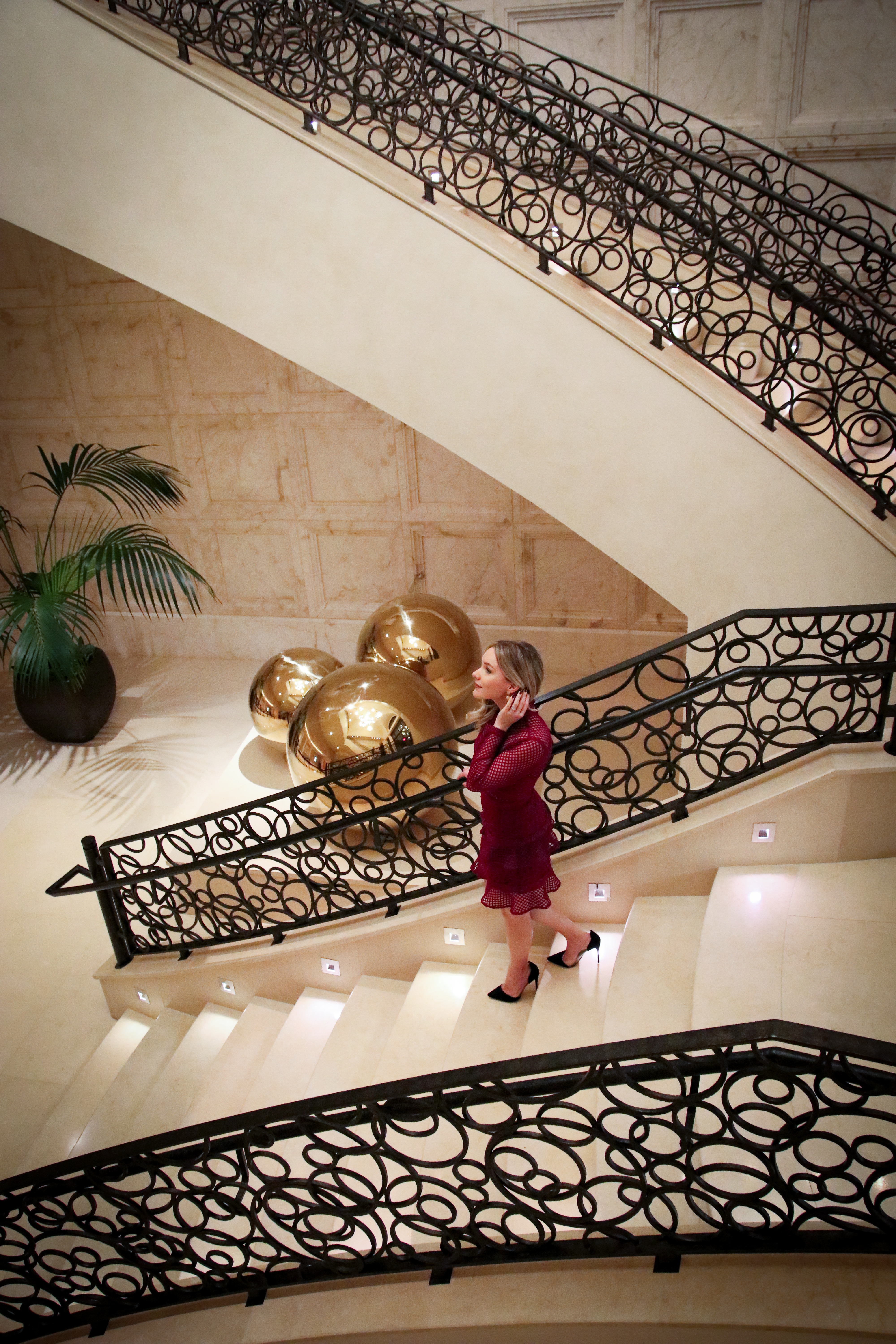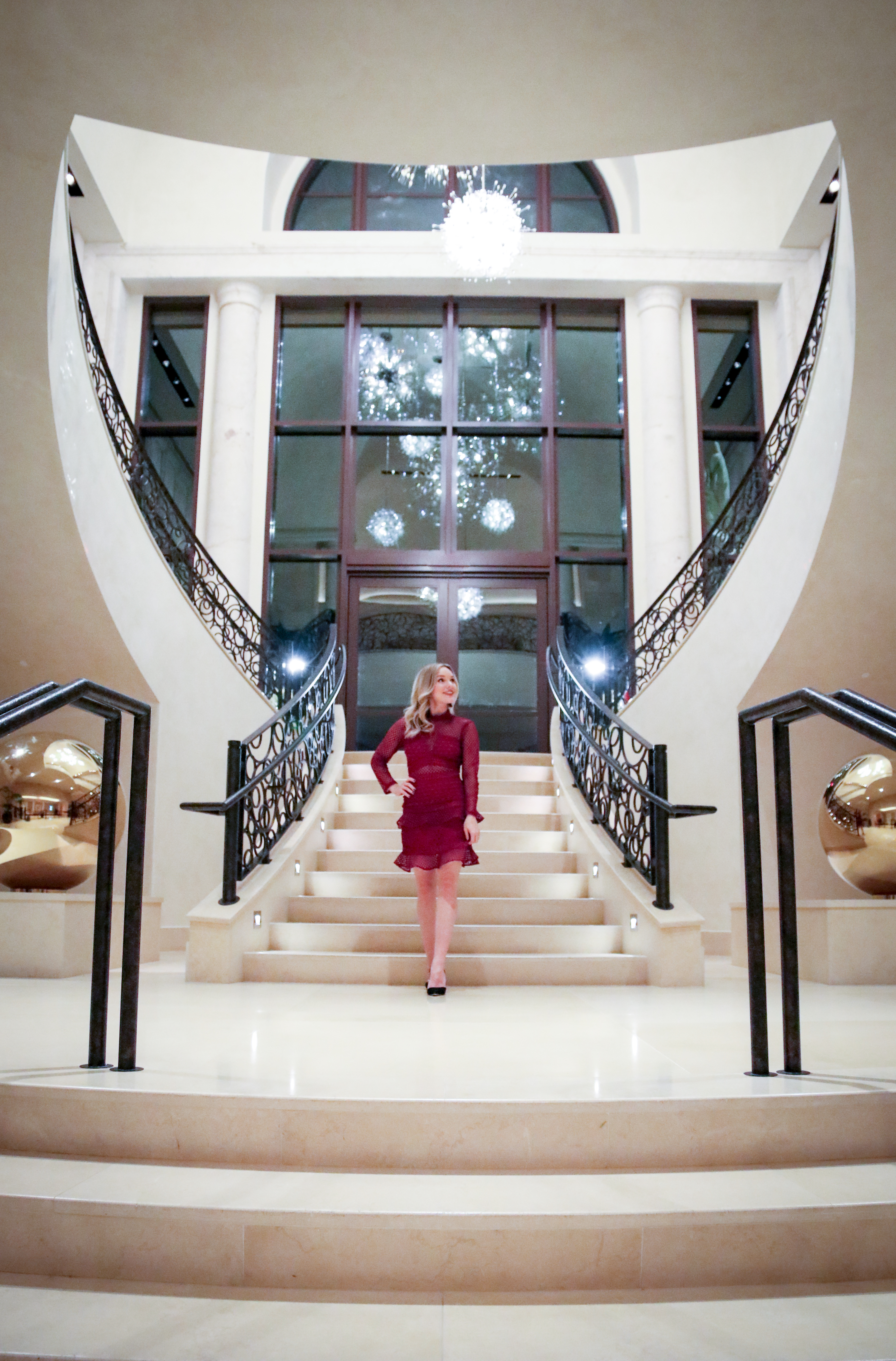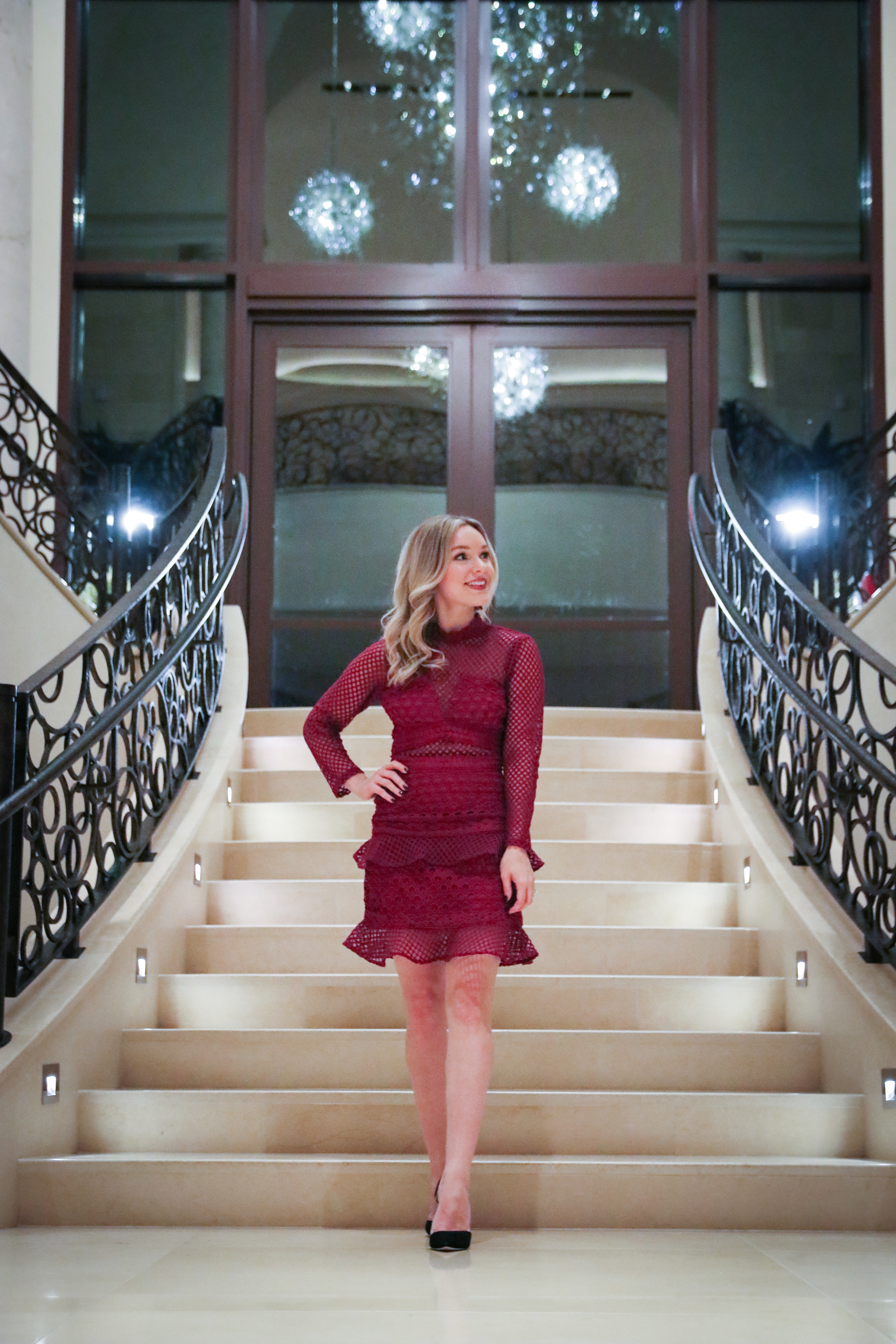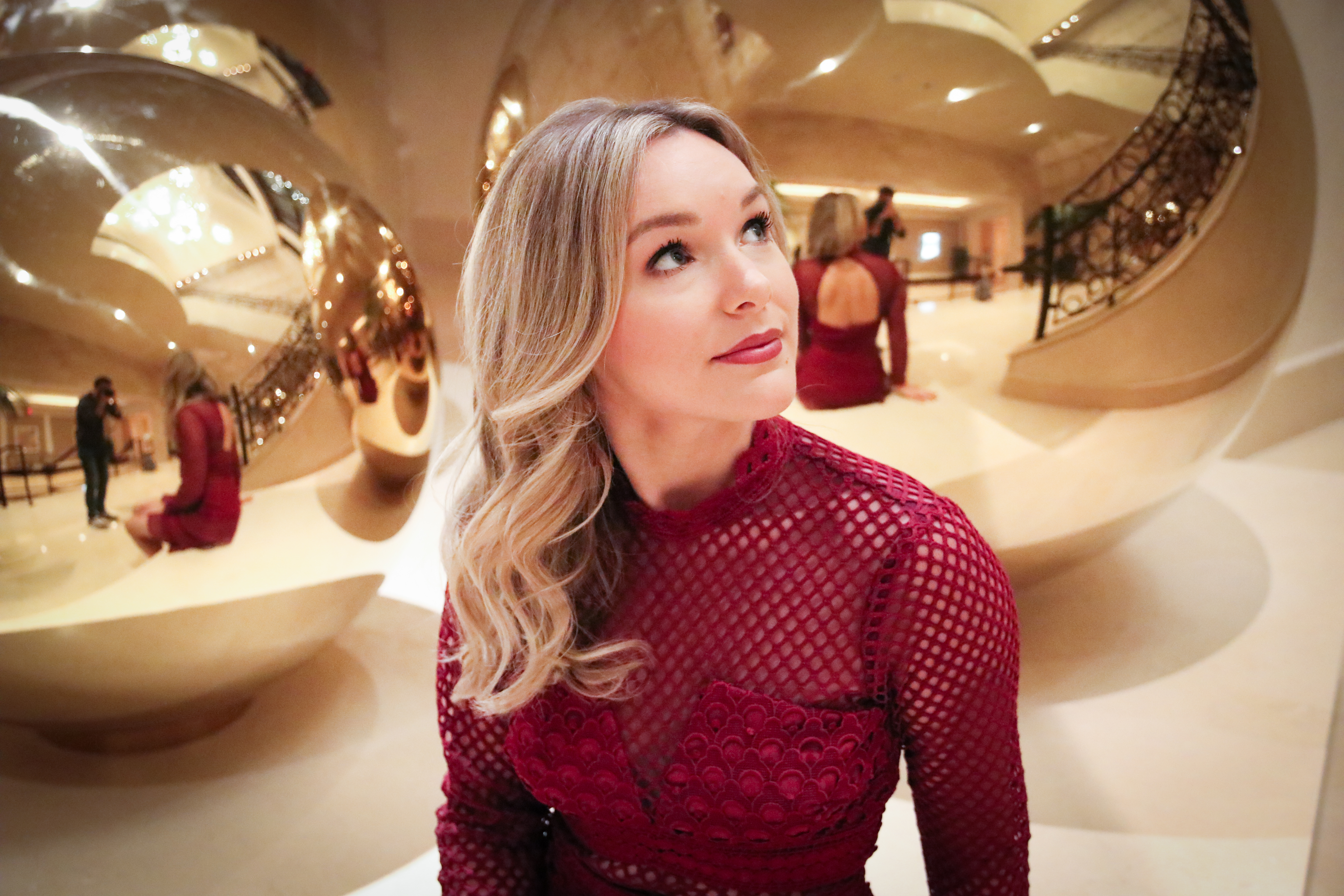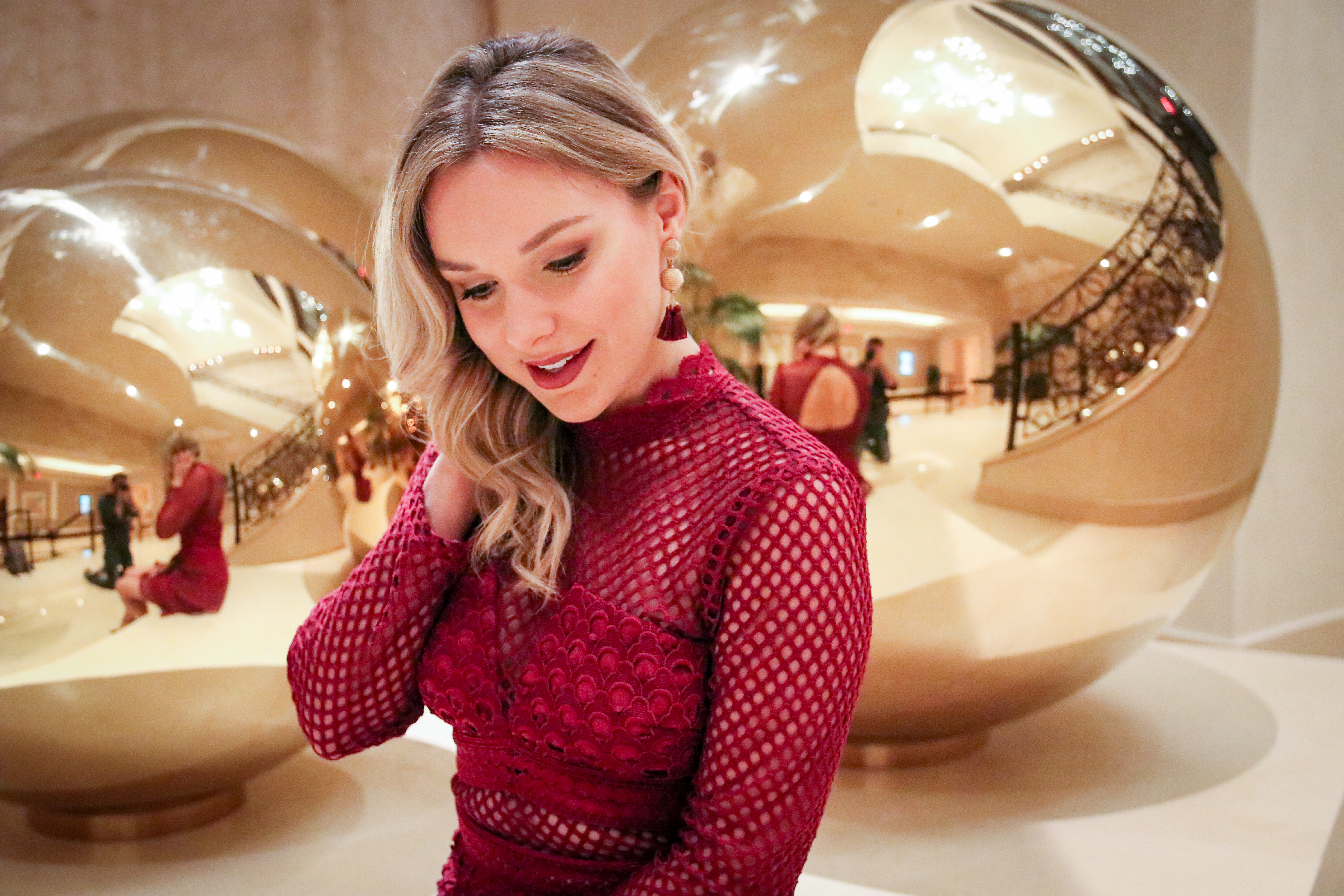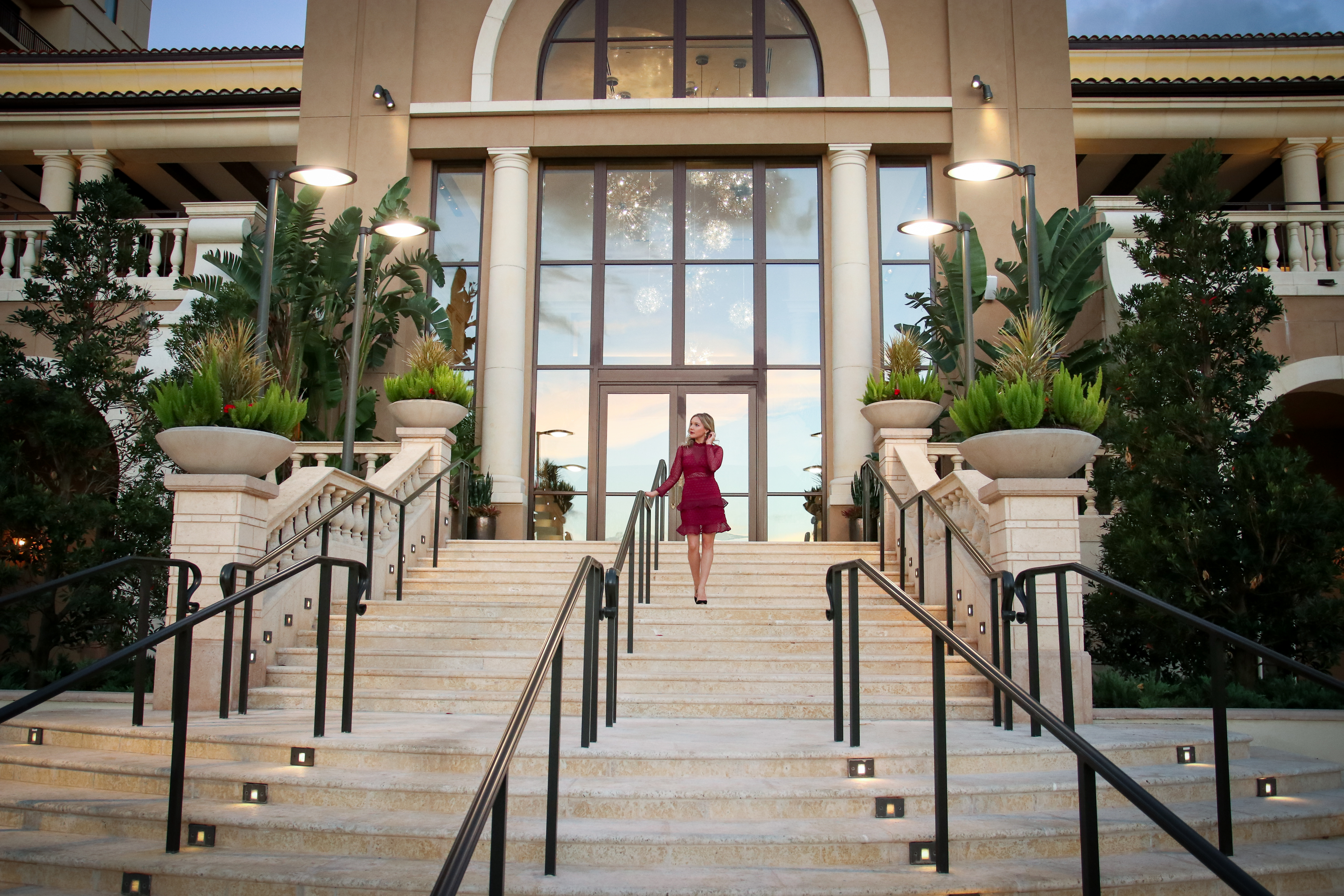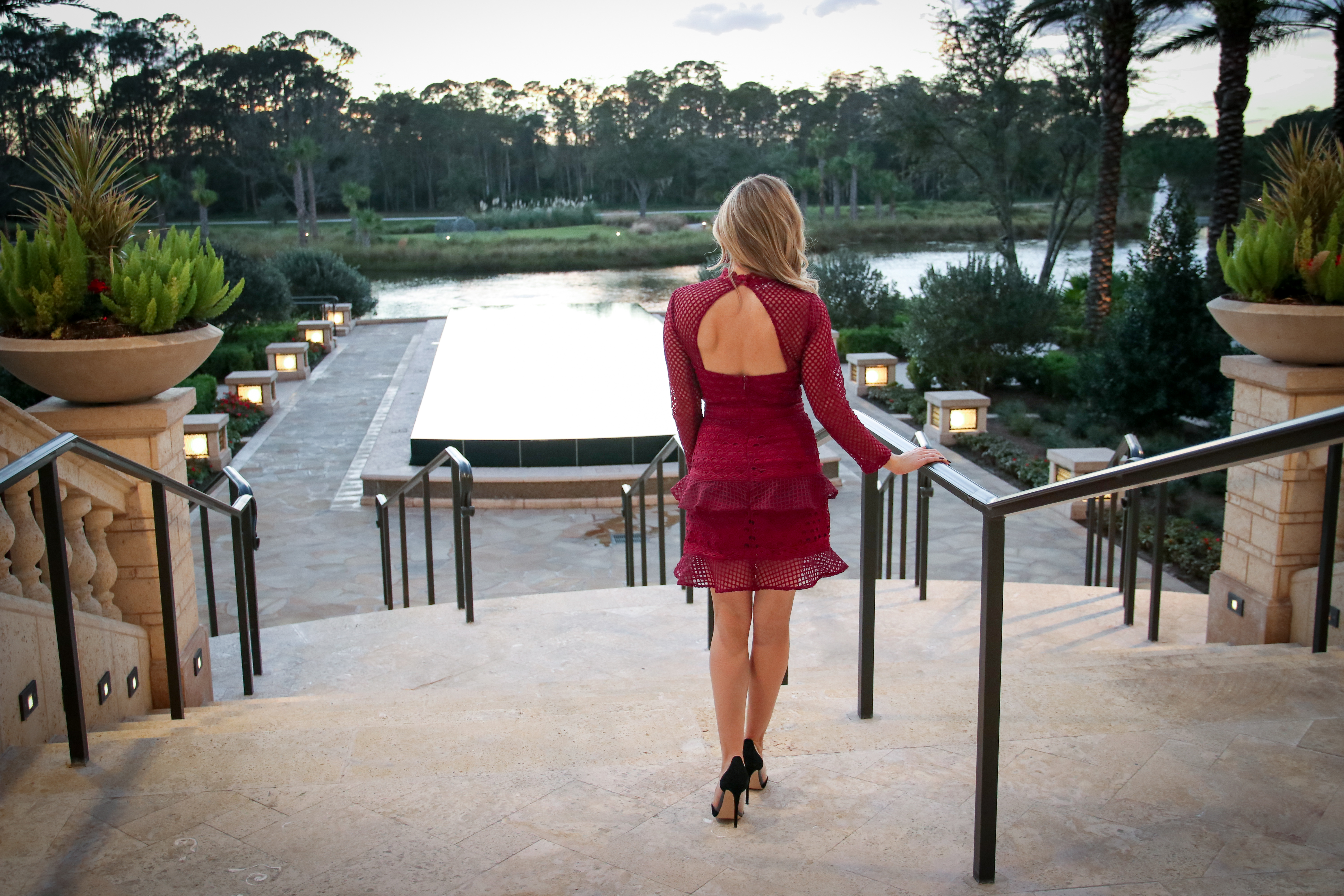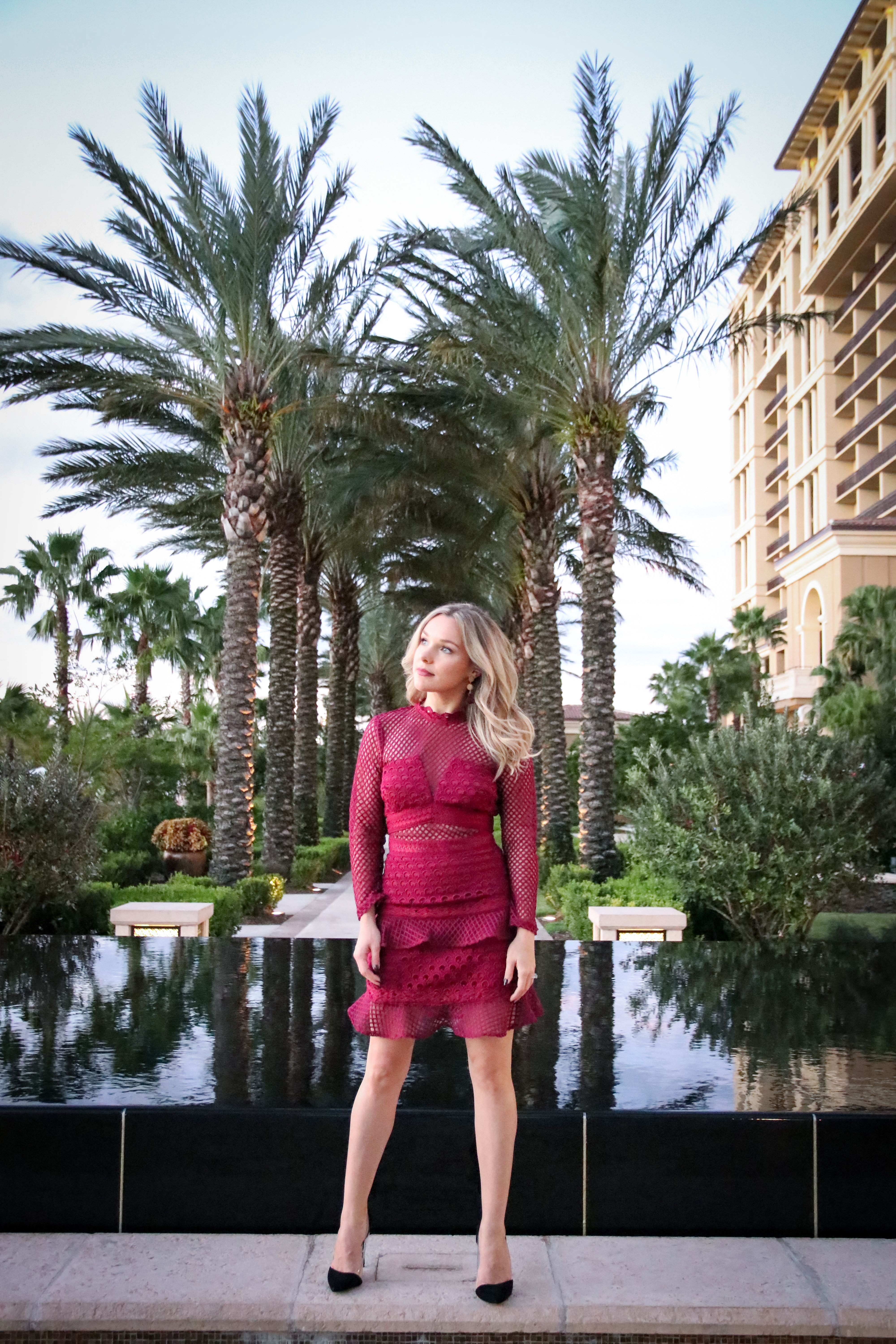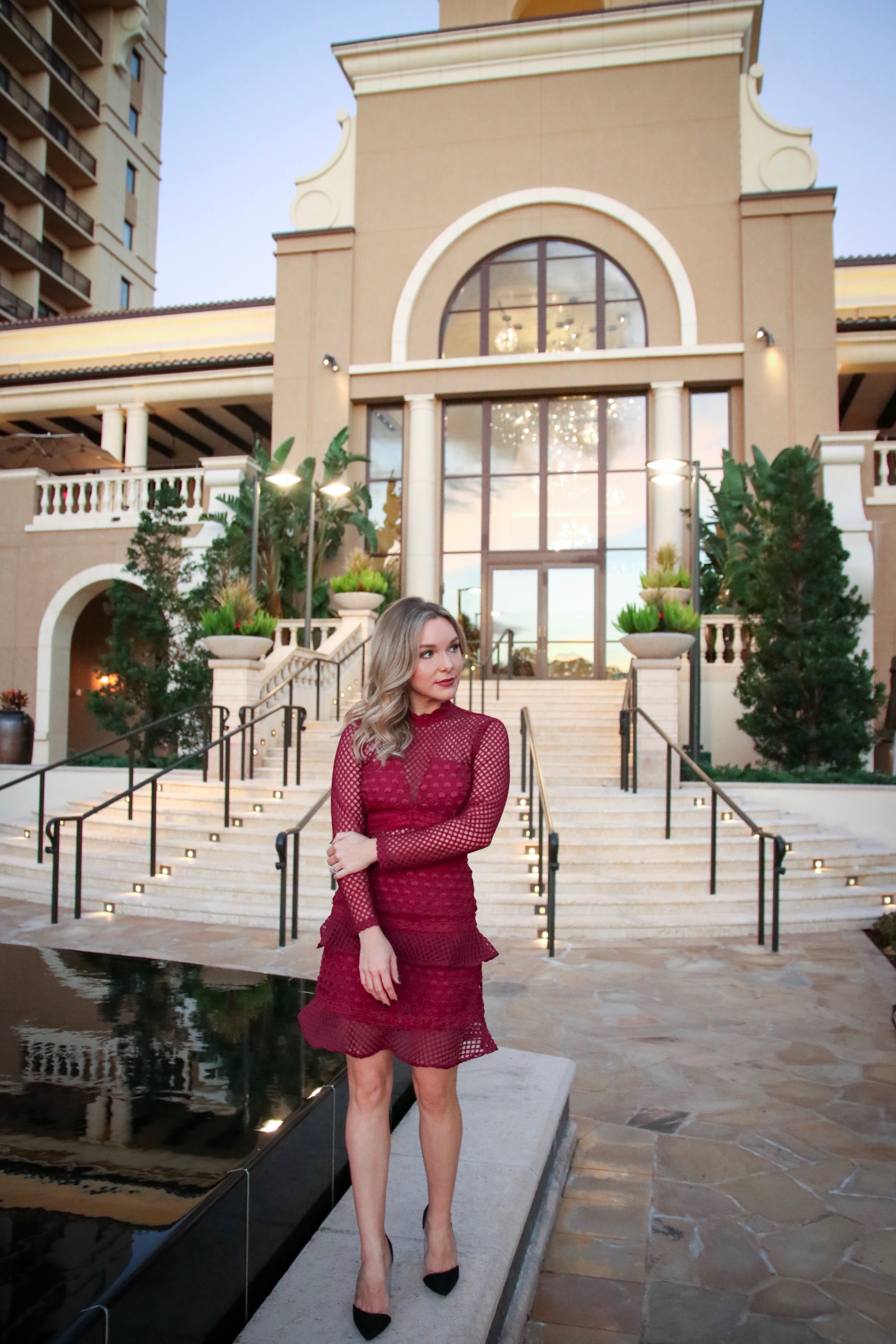 Dress – Petite, Regular, Tall / Black Pumps / Earrings / Lipstick / Lip Pencil 
If you ever get the opportunity to visit the Four Seasons in Orlando, I highly recommend Capa. The drinks and food did not disappoint and the atmosphere is a great way to experience a little Disney magic without the chaos and crowds at the parks. There's a balcony off of the lounge where you can view fireworks and see incredible views of Spaceship Earth at Epcot, Cinderella's Castle at the Magic Kingdom, and Hollywood Studios. Now that we've had a small taste of what they have to offer, we're already planning our next visit to try some of the other restaurants within the resort.
For reference, I'm wearing a size 2 US petite. This dress manages to be out of stock quite frequently so you have to keep an eye out for when they restock. The dress is available in regular, petite, and tall sizes but when you see your size I'd recommend getting it asap because it goes super fast!  
SHOP THE LOOK